Family Trust Names Ryan Harvey as Future CEO
08/23/2023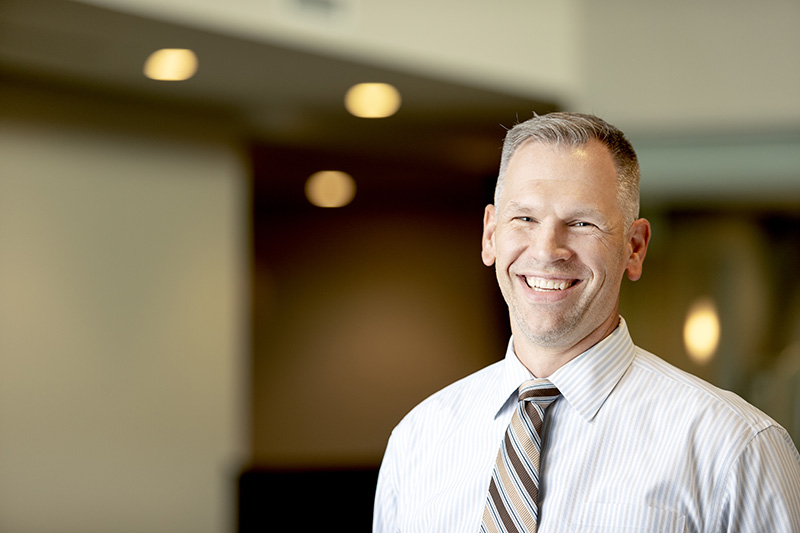 Rock Hill, S.C., August 21, 2023 – The board of directors of Family Trust Federal Credit Union announced today that Ryan Harvey has been named the credit union's new chief executive officer, effective January 1, 2024. Harvey will succeed Penny Pratt, who is stepping down to retire after serving in the role for seven years. The two will work alongside each other in the coming months, assuring a seamless transition.
"Ryan stood out as the best choice to continue our strategic vision," said Family Trust Federal Credit Union's Board Chair Chris Ruh. "We conducted an extensive search, both internally and externally, and the board was united in the decision that Ryan's direction and leadership will propel Family Trust forward."
Harvey has been with Family Trust for nearly 20 years, working across all areas of the credit union including digital banking, retail, sales, marketing, business development and electronic delivery. Most recently, he served as senior vice president, chief experience officer at Family Trust Federal Credit Union. As the credit union continues to evolve, both maintaining its stronghold in York County and expanding beyond, Harvey will build upon the long-term outlook that he has been instrumental in creating.
"As I step into this role, I am thankful for the support of our Board as we continue our commitment to our members, the community at large and, just as important, our collaborative and connected team that make it possible," said Ryan. "Our employees are our number one strength and further our core mission of putting our members' interests first and making an impact in the community through volunteerism and giving back."
Harvey will become Family Trust's fourth CEO in its 66-year history. Family Trust currently has over 53,000 members with $680,000,000 in assets and seven locations in York County.
Ryan earned a bachelor's degree from Winthrop University and an MBA from Syracuse University. He resides in York, S.C. with his wife and two children.
About Family Trust Federal Credit Union
Family Trust Federal Credit Union has been in business since 1957. With over 53,000 members and seven branches, our mission is to help people achieve all their financial goals. Family Trust has received the top (five-star) rating for financial strength and stability from Bauer Financial for 21 consecutive quarters. Family Trust offers personal checking, savings, investments, loans, credit cards, and mortgages. For more information, visit www.familytrust.org or follow Family Trust Federal Credit Union on Facebook, Instagram, Twitter and LinkedIn.
View all posts