Why You Should Apply for Your Next Loan Online
05/03/2023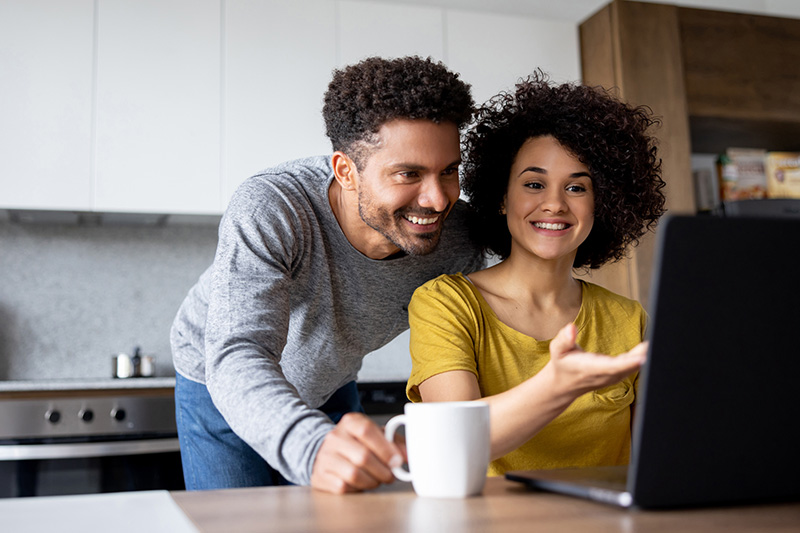 Applying for a loan is no longer a tedious task that requires you to leave the comfort of your home. Your financing can be easy with our online loan application process. We've got plenty of reasons to convince you to apply for a loan online - here are just a few.
Faster financing
Get your funds faster by applying online. In most cases, our lenders can get to your application within 30 minutes or less during business hours. Skip the in-branch wait to get funding faster.
Streamlined applications
With just 3 simple steps, you can secure the funds you need, all from the comfort of your own couch. Safely and securely follow our simplified process for an easy online loan application.
We have the answers to your questions
Still hesitant because you want to talk to someone if you have questions during the process? We got you. Many members say they like to talk to someone personally if they have questions while applying. If you apply during regular business hours, a member of our support team can answer your questions quickly. You can chat with a representative using our chat feature, and they can even screen share or call you if you need help in the process. Take it from Keith P. who gave us a 5-star Google review on his e-loan process:
"Great customer service. All employees went above and beyond to make the experience a positive one. The entire e-loan process was complete in about 15mins and then all I had to do was drop by my branch and sign the paperwork. Thank you guys for making this so convenient for our busy lives."
Great rates
We know rates matter to you. Take advantage of our loan rates and fees that are typically lower than traditional banks.
Receive what you need for your home equity and mortgage loans, personal loans, and vehicle loans without ever leaving your home. Apply online now.
View all posts