CDs vs. Money Market Accounts: Understanding Your Options
04/07/2023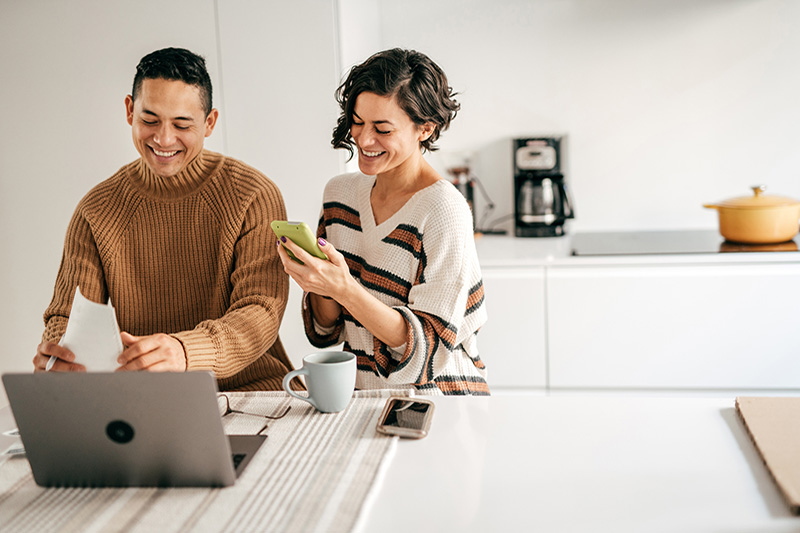 Have some extra cash and don't know what to do with it? Make your money work for you with a high-earning Certificate of Deposit or a Money Market Account from Family Trust. Our current rates will earn you more money than most traditional banks, allowing you to make the most of your savings.
"What's the difference?" you may ask. Certificates of Deposits, also known as CDs, are an excellent option if you want to earn a fixed rate of return over a set period of time (also known as a term). Terms start as short as 3 months, and our 36-month "Bump Your Rate" CD offers a one-time rate increase option, making it ideal in this high-interest-rate environment.
If you're ready to earn more on your savings but also want to access your money when needed, a Money Market Account might be the perfect option. It's helpful to think of a Money Market Account as the middle ground between a traditional savings account and a CD.
While you can add and withdraw money from a Money Market Account, your money is locked in for a designated term with a CD. In exchange for locking up your money in a CD, you earn higher investment yields than a Money Market Account.
Can you have both? Absolutely! There is no rule that says you can't use a combination of both CDs and a Money Market Account. For example, a Money Market Account is an excellent option to hold your emergency fund. But you might also use higher-yielding CDs for specific financial goals.
Finding ways to save more money should always be a financial priority. However, you can only trim expenses so much before it feels like you've cut all the fun out of life. Luckily, boosting your savings doesn't have to be so drastic. Instead, it all comes down to how you save – not necessarily how much you put aside. The bottom line is this: If you have excess funds sitting idly in your traditional savings or checking account, you're likely missing out on significant earning potential available through money market accounts and CDs.
Save Smarter with Family Trust
How you choose to save money can be just as important as how much you're able to put aside each paycheck. As a member, you have access to various financial tools that can help you earn and save more.
If you're interested in learning more about certificates of deposit or money market accounts, we're ready to help.
View all posts