5 Reasons to Chat
02/02/2023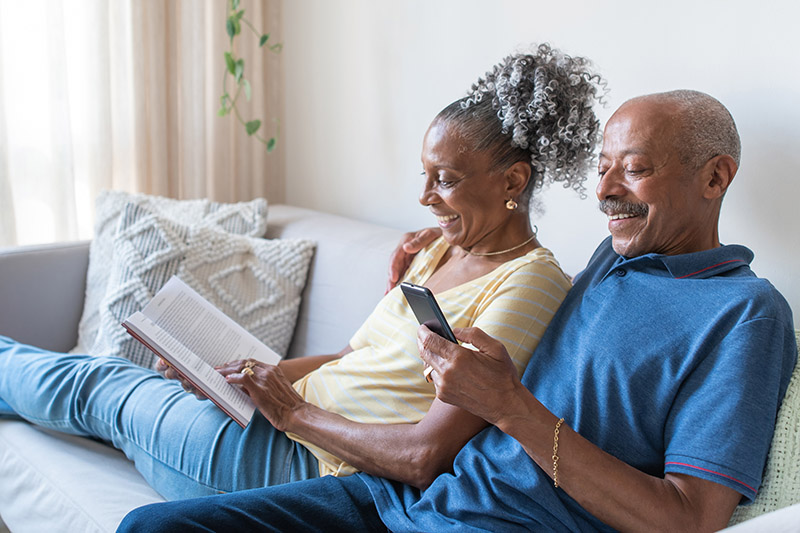 Have a question about your account, but no time to visit a branch or sit on hold? We've got you covered. Our chat feature is designed to make banking with us faster, more convenient, and stress-free. Chat with us directly in our mobile app or on our website. Here are 5 reasons you should try it:
Quick responses: Say goodbye to long wait times on the phone. Our chat feature allows you to get answers to your questions in seconds, rather than minutes. You can quickly get back to your day without wasting any time.
Convenient access: Chatting with us is as easy as using your smartphone or computer. You can connect with us from anywhere with an internet connection, whether you're at work, home, or on the go. No more putting your life on hold to call us or racing to the branch before it closes.
Effortless navigation: If you have questions about online banking or navigating our website, our chat representatives can share their screens with you to provide step-by-step guidance. This makes it easier for you to find what you're looking for.
Personal connection: Our chat feature allows you to see the face of your local service representative, which adds a personal touch to your member experience.
Flexible options: If you need a more in-depth conversation, you can easily switch from chat to a phone call with the same representative. This flexibility ensures that you get the help you need, no matter what.
Chat with us directly in our mobile app or on our website. Just look for the chat bubble at the top of our app or the lower right corner of our website. Give it a try and let us know what you think!
View all posts