Steward Concepts Makes Best-in-State List
02/01/2023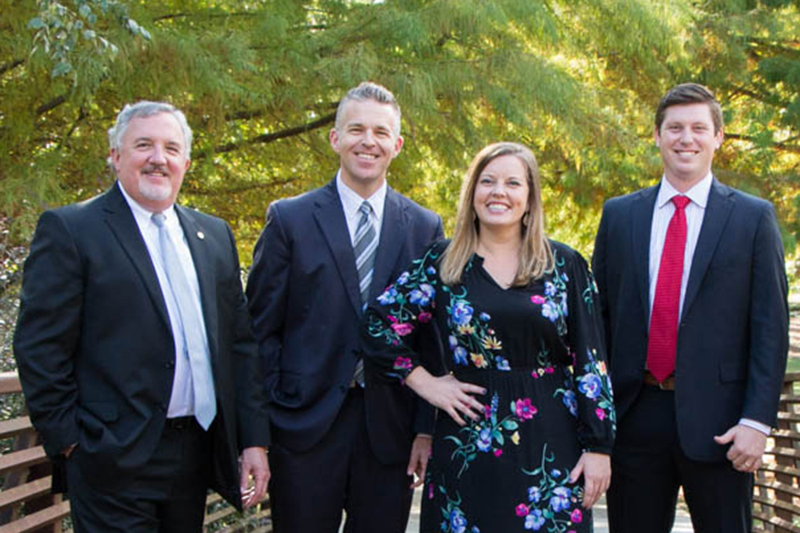 We're thrilled to announce Steward Concepts, Family Trust's investment services program through Ameriprise Financial has been named to Forbes' Best-in-State Wealth Management Teams list! The list recognizes financial advisors and their teams who have demonstrated high levels of ethical standards, professionalism, and success in the business.
The rankings are based on data provided by thousands of the nation's most productive advisors and their teams. Steward Concepts was chosen based on assets under management, industry experience, compliance record, and best practices in their practice and approach to working with clients.
Steward Concepts is led by Matthew Griffin, CFP® APMA®. The team also includes financial advisor Jason Driver, CFP® APMA® and support staff Catherine Liebler, and David Casey. They have collectively served the Rock Hill community since 2009.
You can make an appointment with Steward Concepts by visiting their website: https://www.ameripriseadvisors.com/team/steward-concepts/
Source: Forbes, "Forbes Best-in-State Wealth Management Teams," Jan. 12, 2023.
The 2023 Forbes Best-in-State Wealth Management Teams list is developed by SHOOK Research and is created using an algorithm that includes both qualitative (in-person, virtual and telephone due diligence meetings; client impact; industry experience; review of best practices and compliance records; and firm nominations) and quantitative (assets under management and revenue generated for their firms) data. Certain awards include a demographic component to qualify. Investment performance is not a criterion because client objectives and risk tolerances vary, and advisors rarely have audited performance reports. This ranking is based on the opinions of SHOOK Research, LLC, is not indicative of future performance or representative of any one client's experience and is based on data from the previous calendar year. Forbes magazine and SHOOK Research do not receive compensation in exchange for placement on the ranking. For more information: www.SHOOKresearch.com. SHOOK is a registered trademark of SHOOK Research, LLC.
Investment products are not insured by the FDIC, NCUA or any federal agency, are not deposits or obligations of, or guaranteed by any financial institutions, and involve investment risks including possible loss of principal and fluctuation in value.
Ameriprise Financial Services, LLC. Member FINRA and SIPC.
© 2022 Ameriprise Financial, Inc. All rights reserved.
View all posts