Staying Safe With Online Banking
06/30/2022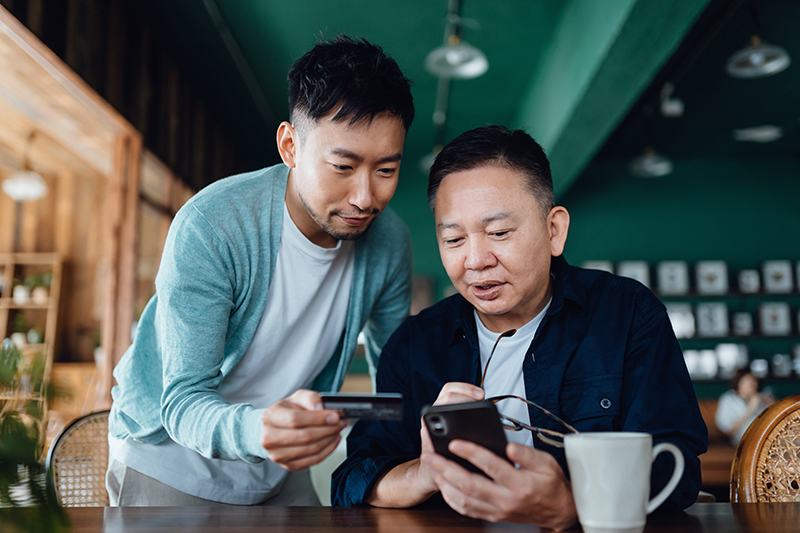 To help you stay safe with mobile banking, the Consumer Financial Protection Bureau (CFPB) has published new guidance on unauthorized electronic funds transfers, or EFTs. With more people using electronic banking, it's important for consumers to know how to stay safe. Here's all you need to know:
How to bank safely online
Use a VPN to hide your IP address. A VPN (virtual private network) gives you a private network, even when using public Wi-Fi, thus preventing scammers from tracking and hacking your mobile device.
Always choose multi-factor authentication. Most money apps will require this, but if yours allows an option, say yes to multi-factor authentication (MFA).
Never share your password or save it to your device. Don't share your password with anyone, follow suggested guidelines for choosing a strong password, including alternating between uppercase letters, lowercase letters, numbers, and symbols. Also, choose a unique password you don't use elsewhere.
Brush up on your knowledge of scams. Never answer a text or email asking for account details, even if it appears to be from Family Trust. Also, always be wary of unsolicited phone calls and banking alerts.
Protect your phone. Consider installing an antivirus app on your phone and a location-tracking app so you can find your phone if it gets lost. Be sure to lock your phone after using it, log out of the mobile banking app when you're done, and always keep your phone in a safe place.
Follow the tips above when banking online and enroll in mobile banking if you haven't already.
View all posts