Penny Pratt To Retire As CEO Of Family Trust Federal Credit Union
06/03/2022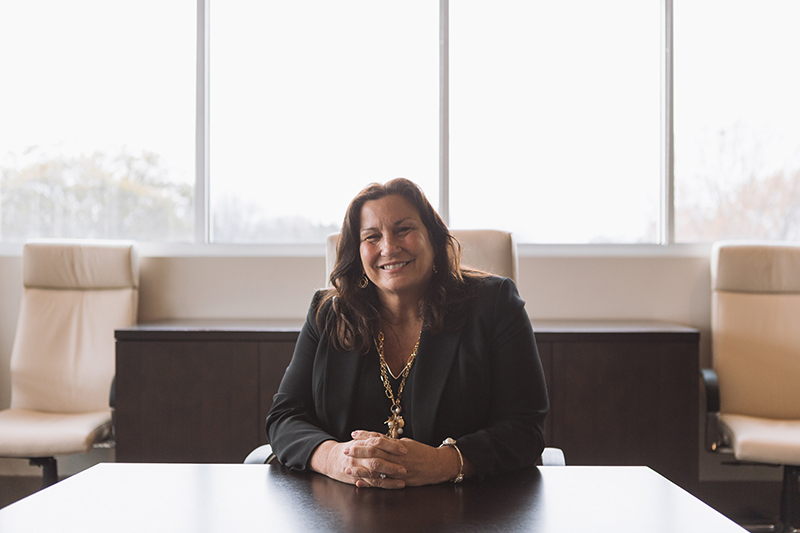 Our Board of Directors here at Family Trust announced that Penny Pratt will retire from her role as CEO of Family Trust following six years of successful service to the company and local community. Per our organization's succession plan, a search process for a new CEO will begin this summer. Pratt will remain with us through the appointment of her successor and stay on through the first quarter of 2023 to support the new CEO and to ensure a smooth transition.
"We are grateful for the time and commitment Penny has made to Family Trust's success over the last six years," said Family Trust Board Chairman Brown Simpson. "She has led the organization during challenging times, and the Board of Directors is grateful for all that she has done. We look forward to starting the process of selecting the next CEO to lead Family Trust and having Penny share her experiences with them to ensure we offer our credit union membership the very best in the financial industry."
"We join Family Trust's board and employees in thanking Penny for her steadfast service to the people of York County," said Rock Hill Mayor John Gettys. "She's not only a respected leader and professional but also a friend to many and a fine example of using your time and talent to better the area you live and work in. While it's bittersweet to see her step down, we wish Penny an enjoyable and fulfilling next chapter as she spends more time with loved ones."
"Great staff and the backing of a strong, smart leadership team who live out the values of the organization have allowed for our successes," said Pratt. "While much has been accomplished over the past few years, I feel confident that I'm leaving Family Trust poised for continued growth. It's been an honor to work with this group of professionals, and to have contributed in some small way. I'm looking forward to watching Family Trust's vision be carried out in the years to come."
Our philosophy of "people helping people" is a value Pratt is especially proud to have lived out during her tenure. She is on the board of the Rock Hill Rotary and served as its president from 2020 to 2021 and last year was named a Rotarian of the Year, an honor she previously received from the Sumter Sunrise Rotary in 2014. Pratt also serves on the board of the Rock Hill Economic Development Corporation and sits on its finance committee.
View all posts