What Are My Options For Digital Banking?
03/31/2022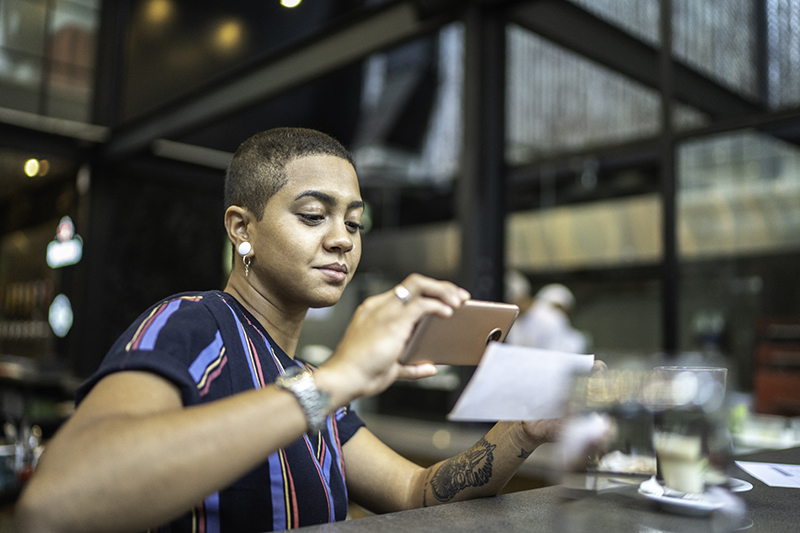 In the age where errands can be done from your living room couch, banking is right there, along with shopping for clothing or airline tickets.
Digital banking is growing greener with each technological advancement. Mobile banking helps the environment by saving the gas you'd need for the trip and the paper used for statements and receipts. With online bill paying, virtually all paper used in the production of checks, receipts, and money is eliminated.
How can this help me?
Sustainable banking offers many advantages: It can be done anytime. You save on gas. Emailed receipts and monthly statements keep everything organized and in one place, which helps with budgeting.
Mobile deposit allows you to instantly deposit a check into your account via your mobile device, eliminating a visit to your local branch; did we mention it's just as safe and secure? With automatic bill payments, you can forget about your bills without forgetting to pay them, keeping your stress levels down and your credit scores high. Go green by getting pre-approved for auto loans, mortgage loans, etc. online versus coming in and accumulating mounds of paperwork. Ultimately, saving the Earth can save you time, money, and energy.
To be part of the future, take these four easy steps:
Download our app for easy access to your accounts from anywhere.
Enroll in paperless statements to get your essential financial updates via email.
Set up direct deposit to split your paycheck between your savings and checking accounts and make loan payments.
Use online bill pay to automatically and securely pay your bills each month.
View all posts