Don't Miss These Member Holiday Savings and Freebies
12/01/2022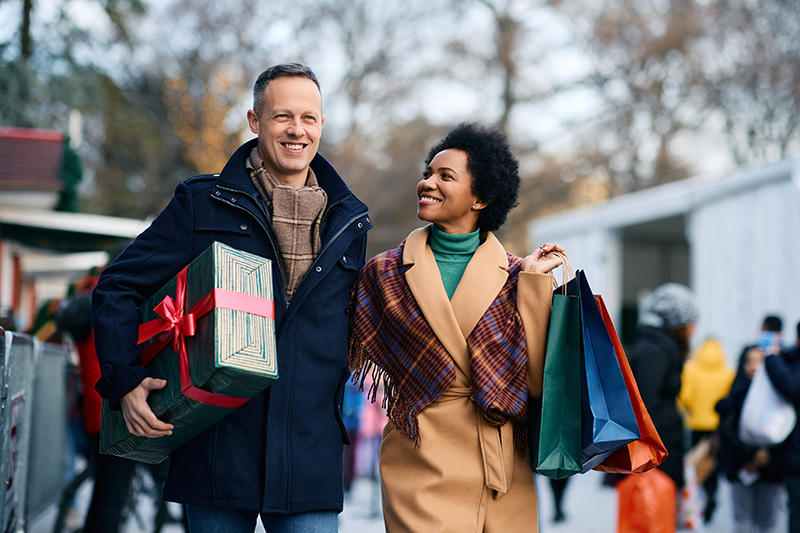 The holiday season is now upon us, and many people may start to feel the pressure of expenses. Take advantage of these special offers during the holidays to keep your finances in check and on track!
Let Us Pay Off $5,000
Wouldn't it be great to get your credit card paid off after all that holiday shopping? From November 1- December 31, 2022, if you swipe your Family Trust Visa credit card for $5.00 or more, you will automatically be entered into a drawing for us to pay off up to $5,000 on your credit card balance.1
Happy shopping!
Check And Redeem MyRewards Points
Platinum Awards credit cardholders and Premiere Choice Checking account holders earn 1 MyRewards point for every $1 they spend. Check your points balance under the "MyRewards" menu item in online banking *link* and redeem your points for holiday travel, gift cards, or cash today!
Holiday Personal Loans
Check everything off your list with Personal Loan rates as low as 8.74% APR2 and keep this low rate for 24 months.3 The holidays can put pressure on anyone's wallet, and Family Trust can help.
No Fee Visa Gift Cards
If you're struggling with deciding on a gift for your loved ones, you can never go wrong with a Visa gift card! It gives the recipient an opportunity to purchase whatever they like, and it relieves your gift shopping anxiety. Members, take advantage of the gift cards you can order this holiday season with no order fee.
Christmas Club Account
Want to get a head start on next year's holiday savings? With our Christmas Club savings account, your wallet won't suffer during the holidays. Just determine your savings goal, set up your automatic deposits, and we'll do the rest. There's no minimum deposit required to open, no minimum balance, and you can open the account anytime during the year and make as many deposits as you want. In early November, we deposit your saved money into your Checking account – it's that easy!
(b)Contest applies to purchases made between October 1 and December 30, 2022. The winner will be randomly selected and notified on December 31, 2022. For full terms and conditions, view 2022 Holiday Contest Rules

(b)Must be 18 to apply. Qualification is based on creditworthiness, income and other underwriting factors, and is subject to approval. Certain terms, conditions and exclusions may apply. The minimum credit limit on the Platinum Awards Visa Credit Card is $5,000 and the Traditional Visa Credit Card is $1500.
2. APR as of Dec. 2, 2022. Subject to change.
3(a) Must have Premier Choice checking account, and additional qualification is required.
(b)Must be 18 to apply. Qualification is based on credit, income and other underwriting factors, and is subject to approval.
View all posts