Don't Let The Holidays Be a Budget Buster!
11/09/2021
By: Sharon Brooks, Family Trust Financial Counselor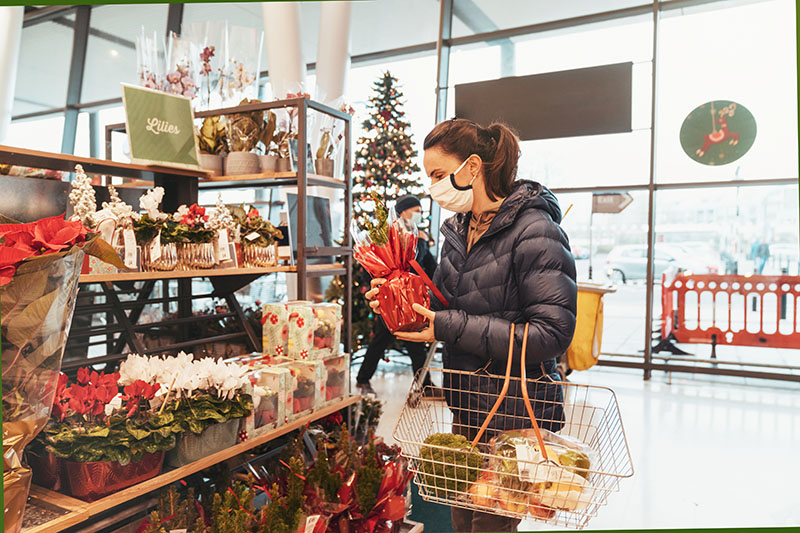 While the holidays are a fun and joyful time for many, they can also be a stressful time, specifically when it comes to shopping. But with a little planning, you can alleviate some of that stress.
Set a budget and stick to it
In 2020, the average amount spent on Christmas was $998. Take a good look at your budget and decide how much you can spend on Christmas this year. For instance, if you see that you can save $50 each month for the entire year, by December you will have saved $600, that's your Christmas budget. The important thing about the budget is to decide how much you can afford to save throughout the year, and then stick it. Whether you spend the budget on gifts, food, decorations, etc. it is totally up to you. Sticking to your budget may mean you say no to some things, and that's ok.
If you plan to use a credit card, use it wisely
You don't want to still be paying for this year's Christmas, next year. Take advantage of rewards points that you can redeem for cash, gift cards, merchandise, or experiences. Plan for these, so you can redeem the items in time for Christmas. Shop year round and be sure to look for discount codes, store coupons, first. Many stores have better sales throughout the year than they do during the holidays. But you want to only purchase sale items that you were planning to buy for the Holidays, anyway, don't impulse purchase just because the item is on sale.
Get creative with gift giving
Who says gifts must be expensive or even store bought? Consider giving the gift of your time or talents. I remember once when my children were young, they gave me coupons for Christmas. They were for chores they didn't normally do, and I could redeem them anytime. That's been years ago, and I still remember that heartfelt gift. Take that same idea, and think of family, friends, or acquaintances that would appreciate the same sentiment. Perhaps an elderly family member who could use help with running errands or a neighbor who you can exchange babysitting services with. Can you take a meal to a friend, or bake those cookies you're famous for?
Donate in someone's name to a charity, and if you are able, help those less fortunate.
Sometimes during the hustle and bustle of it all, we get caught up in the moment and lose focus. Remember, the holidays are a short season each year, but remaining focused on your big picture goals will help you give the holidays the attention they deserve, without breaking the bank.
View all posts