All You Need to Know About HELOCs
09/10/2021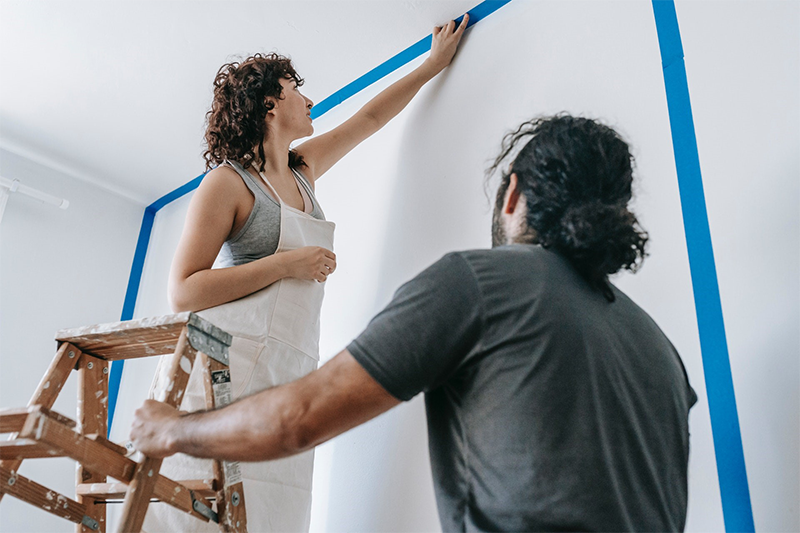 If you're a homeowner in need of some cash, look in your own home. You can tap into your equity through a home equity line of credit, or a HELOC. Let's take a look at HELOCs and why they can be an excellent option for cash-strapped homeowners.
What is a HELOC?
A HELOC is a revolving credit line letting homeowners borrow money against their home's equity, as needed. Since a valuable asset backs it (your home), a HELOC will generally have a lower interest rate than unsecured debt, like credit cards.
Once you've been approved, you can borrow as much or as little as needed during a period of time known as the draw period. That time window generally lasts five to 10 years.
How much money can I borrow through a HELOC?
The amount of money you can take out through a HELOC will depend on your home's total value, the percentage of that value the lender allows you to borrow against, and how much you currently owe on your home.
Many lenders will only offer homeowners a HELOC that allows the borrower to maintain a loan-to-value (LTV) ratio of 80% or lower.
Is every homeowner eligible for a HELOC?
Like every loan and line of credit, HELOCs have eligibility requirements. Exact criteria will vary from lender to lender.
How do I repay my HELOC?
The repayment options vary from lender to lender. Some lenders allow borrowers to make payments toward the interest of the loan during the draw period. When the draw period ends, the borrower will make monthly payments toward the principal of the loan in addition to the interest payments.
Others allow borrowers to repay only when the draw period ends. At this point, the HELOC enters its repayment phase, which can last up to 20 years. During this time, the homeowner will make monthly payments toward the HELOC's interest and principal.
In lieu of an extended repayment phase, some lenders require homeowners to repay the entire balance in one lump sum when the draw period ends.
How can I use the funds in my HELOC?
There are no restrictions on how you use the money in your HELOC. If you default on it, you risk losing your home, so it's best to use a HELOC to pay for something that has lasting value, such as a home improvement project.
If you're a homeowner in need of some extra cash, consider taking out a HELOC through Family Trust Federal Credit Union. We will help you look at all of your options.
View all posts