How to Stay Safe With The Wallet Of The Future
06/03/2021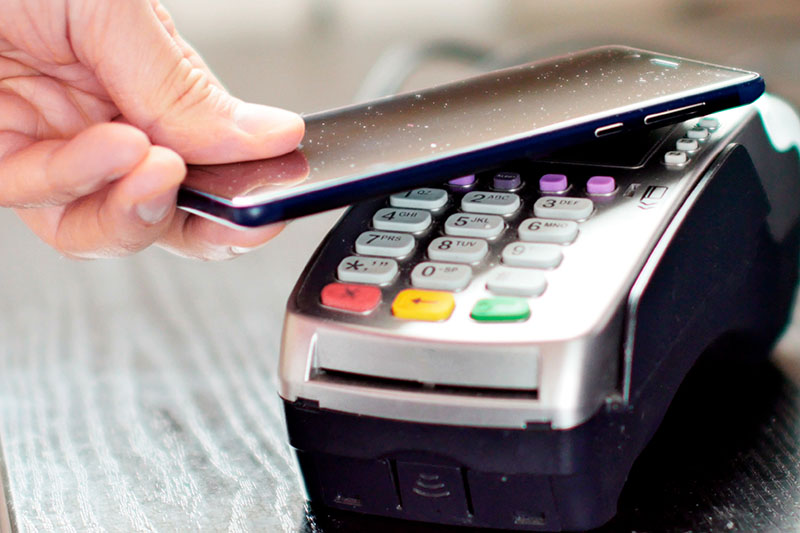 Apple Pay and other mobile wallets are revolutionizing the checkout experience by blending two developments in payment infrastructure to save you time: near-field communication (NFC) and token encryption.
Approximately one-third of all payment terminals nationwide have been updated to accept Apple Pay. It works on phones equipped with the necessary NFC equipment. If you have an iPhone as recent as an iPhone 6 or newer, you can use the preinstalled Passport app. There are simple, on-screen instructions for adding a debit or credit card. You can even add your Family Trust Federal Credit Union card!
Mobile wallets transfer money from customer to vendor via tokenization – the use of a non-secure piece of data to stand in place of a secure one.
When you make a payment with Apple Pay, the app creates a token – a random series of numbers – corresponding to your account, along with a one-time security key. It transmits that data to the payment terminal, which sends that token to the "token vault," a secure database linking these tokens to actual accounts.
If the security key is correct, the token vault transmits a charge directly to the linked cards and returns a verification of funds to the payment terminal. Since the token vault is hosted at the payment processor, the point-of-sale terminal never sees your card information.
In an ordinary payment, the terminal reads your card information and then transmits it to the payment processor, which then transmits it to your financial institution. This means your information is stored in three different places.
With tokenization, though, your information is seen only by the payment processor and your financial institution. That's fewer points of vulnerability for your data. This also means that Apple has no idea what purchases you're making. For fans of internet privacy, this is heartening news.
There are other layers of security involved in these services, too. To use Apple Pay, you'll need to use TouchID, FaceID or input your PIN.
Mobile wallets are an efficient, secure way to pay. Download the app, link your Family Trust Federal Credit Union card, and start leaving your wallet at home!
View all posts