Amazon 2020 Resolution Text Message Scam
01/10/2020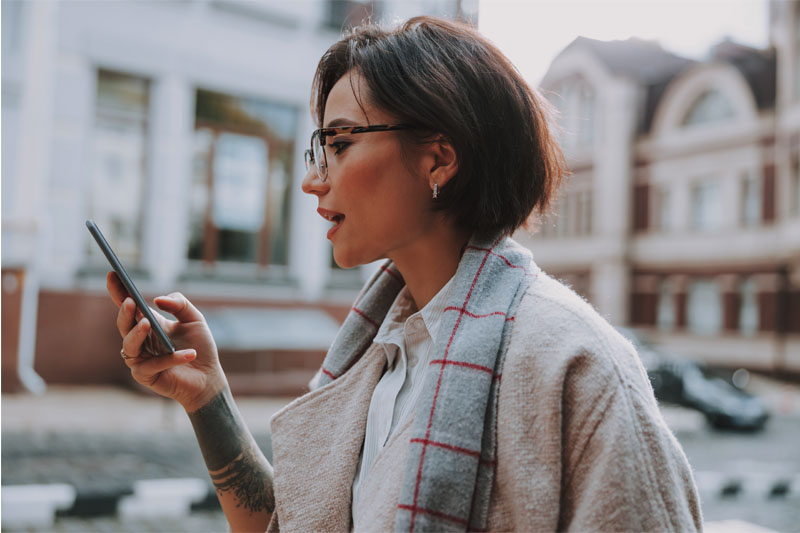 The new year rings in and like clockwork, a scam is taking advantage of the occasion. Like most annual, major or popular events, scams attempt to capitalize with various phishing emails because there is a higher likelihood of people falling victim to scams that they relate with. Adding a popular company name to the scam certainly adds to the credibility, so why not go with one that most, if not everyone is familiar with.
The below scam no doubt has been blasted to millions of phones across the country and hopefully you don't know anyone who fell for it. Every scam has an endgame like installing malware or, like this one, stealing your credit card information.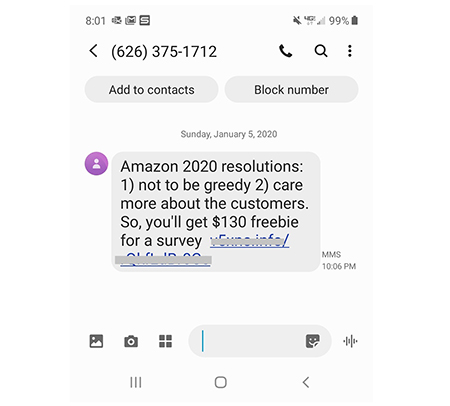 If the link is clicked, the user is taken through various websites as a means of adding clicks to generate revenue. Sites still make money on clicks, so why not fudge the numbers by dragging unsuspecting people through a bunch of them. Once on the survey page, users are asked five questions then presented with a number of prizes to choose from. At this point, nothing malicious has occurred, so if folks close the browser now, they are safe.
Here is where the scam gets to the point and attempts to trick people into giving up their credit card information. Once a prize is selected, a credit card is needed to pay for the shipping and handling. If someone enters their information, they are probably thinking this is a great deal and is not on guard for the fraudulent charges that are likely soon to take place.
Bottom line for all emails and texts is to never click on an unexpected link or open an unexpected attachment. And that goes for messages from people you know. Lateral Phishing is making a GIANT comeback so ensure you verify the message with the person, preferably with a phone call or separate message. Lateral Phishing occurs when a person's email or mobile phone are compromised with malware that can send malicious messages on the user's behalf to their contact list.
View all posts