Family Trust Wins Social Responsibility and Community Service Award
10/30/2019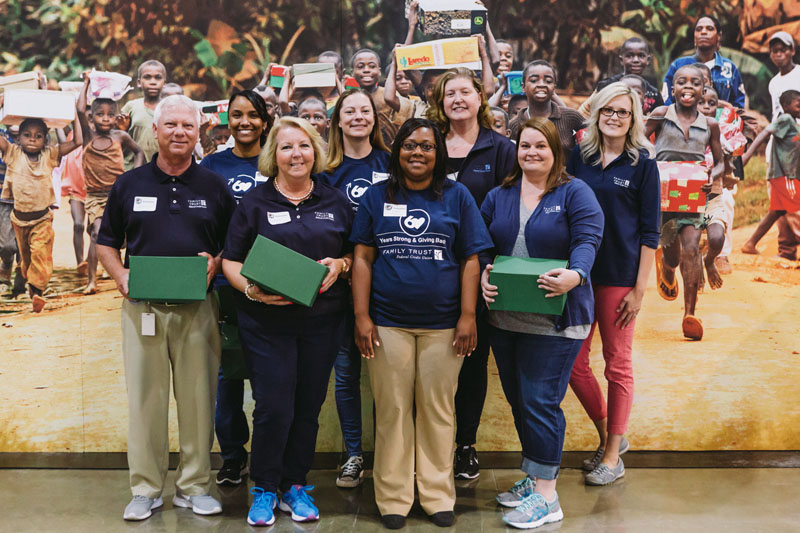 Family Trust Federal Credit Union was grateful to receive a first place Dora Maxwell Social Responsibility and Community Service Award from the Carolina's Credit Union League. This is the second time the credit union has won the award in the past three years. The Dora Maxwell Social Responsibility Community Service Award is given to a credit union for their social responsibility projects within the community. The award recognizes credit unions that best represent the values of "people helping people."
Family Trust is grateful for the local non-profits and what they do to make the community a better place to live, which is why they implemented two amazing community service projects; The Community Partnership Program (CPP) and the Employee Volunteer Hours Program.
The CPP allows local non-profit agencies to request a monetary donation from Family Trust used for general operations or special projects. A volunteer team of credit union employees then review the applications submitted by the non-profits, grade and rank them and send the top submissions to the executive team for approval. Special consideration is given to those who can provide volunteer opportunities for employees, support to children and families, and emphasize financial education. 27 local non-profits were part of this program in 2018.
The newly established Employee Volunteer Hours Program gives employees eight hours of paid volunteer time per year. In 2018 Family Trust employees volunteered over 1,556 hours as part of this program.
"The opportunity to select local charitable agencies that can provide volunteer opportunities for Family Trust employees is exciting. Having our employees provide volunteer support helps solidify our commitment to making York County a better place to live." – David Casey, Business Development and Government Relations Manager
Family Trust looks forward to continuing the success of these two social responsibility and community service programs. Non-profit organizations can apply for Community Partnership Program or request volunteers today at www.familytrust.org.
View all posts