Holiday Money Saving Tips
10/24/2019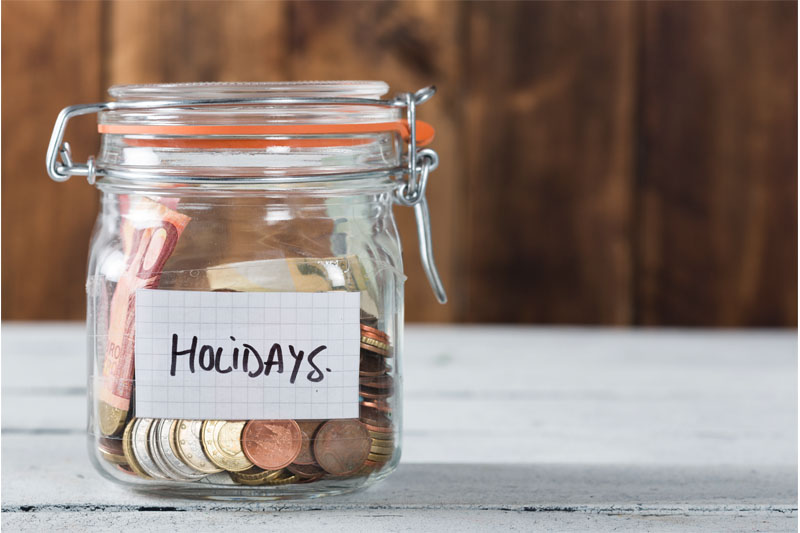 The holidays are a joyful time, but often times they cause unnecessary financial stress. With a budget and planning, your holidays can become a little less stressful.
1. Set a budget. To start, look back at last year's holiday spending. Did you spend more than you planned? If so, in what areas did you go overbudget? Next, list items, activities, and events that you plan to spend money on this holiday season. Include gifts, entertaining, meals and travel, and estimate how much you can afford to spend in each category. Set a specific spending limit for each person on your gift list and stick to that limit. Financial planners recommend spending no more than 1.5 percent of your annual income on holiday expenses.
2. Get approved and earn rewards points while you shop. From Oct. 15th – Dec. 31st, any new credit card will receive the 0% introductory rate on purchases for the next 12-months after the card is opened. After the 12-month introductory period, the credit card will revert to the rate the borrower qualified for at the time of account opening. Since you will be shopping anyway, why not earn points for items that you can use later, such as gift cards, rebates, and more.
3. Do it yourself. Homemade gifts can be less expensive and more personable than store-bought presents. Search for gift ideas online or spend an afternoon making baked goods for family and friends. Planning a gift making or baking day is also a good way to spend quality time with friends or family.
4. Give to those less fortunate. Instead of spending money on each other this year, consider partnering with friends or family to give to others who are less fortunate. Look for opportunities in your local area to serve with either your time or your resources.
Knowing your spending goals beforehand, will help you stay on track financially as the holiday season approaches. If you would like additional financial guidance, set an appointment with our financial counselor.
View all posts