Benefits and Perks for Family Trust Credit Cardholders
08/26/2019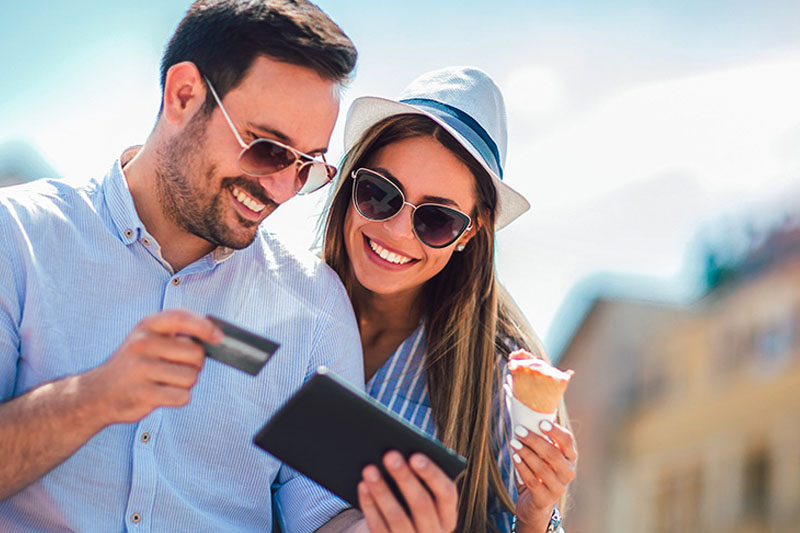 Did you know your Family Trust Visa credit cards give you access to deals and exclusive offers in addition great low rates and no annual, balance transfer or cash advance fees?
Visa Offers + Perks
Save money with discounts including travel, food and wine, dining, shopping, sports, entertainment and more. Shop now and start saving:
Get Featured Offers and Save Time with PayPal
Make your Family Trust Visa card your preferred payment method when you check out with PayPal and take advantage of PayPal's featured offers in multiple categories including: electronics and computers, fashion, home and garden, automotive and more! It's a quick and easy way to enjoy the benefits of your card on your PayPal online purchases. Shop Now.
Earn 1 Awards Point for Every $1 Spent
Platinum Awards cardholders earn 1 point for every $1 spent, and can redeem them for travel, gift cards or cash. Earn points faster when you pay your regular bills online through their bill payment portal. Login to online banking and click "Extra Awards Points" in main menu to see how many you have.
Want to upgrade to a Platinum card? Request your new card and start earning points today!
Win Tickets to Super Bowl VVI in Miami
This could be your dream NFL season! When use your Family Trust Visa from 9/1/19-11/15/19 you'll be automatically entered for a chance to get on the field at Super Bowl LIV in Miami, FL.1
Full prize package includes:
Two (2) tickets to Super Bowl LIV
Pre-game coin toss experience1
A $1,000 shopping spree at the NFL Shop
Airfare, hotel and ground transportation
Request Your Free Credit Report Once Every 12 Months
Your credit score touches all aspects of your financial life. Consumers are entitled to a free copy of their credit report every 12 months from each of the three major credit bureaus: Equifax, Experian and TransUnion. Visit Annual Credit Report to request your credit report online, by phone, or through the mail.
Thank you for using your Family Trust credit card! Your credit union is proud to offer you competitive benefits for your credit card. Get the most of your card by taking advantage of these benefits and perks. Stop by your local branch, send a secure chat through digital banking, or call us at 803-367-4100 if you have any questions!
View all posts