Benefits of Mobile Banking
08/19/2019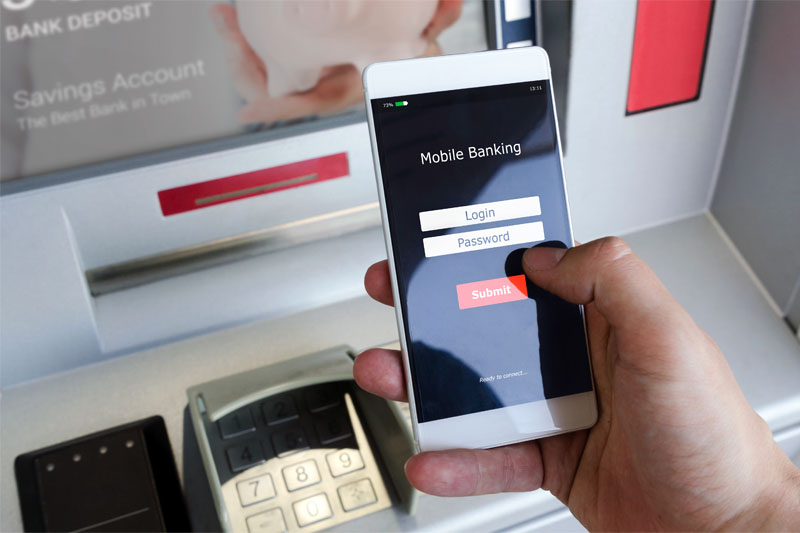 We're living in an increasingly mobile world. It's no surprise that financial institutions now offer mobile banking capabilities through countless banking account management and monitoring apps. In fact, 52 percent of smartphone owners with bank accounts use mobile banking, according to a survey done by the Federal Reserve in 2015.
Mobile technology makes on-the-go banking accessible to an account or card holder, anywhere and at any time. Have you downloaded the Family Trust app yet? If not, check it out. It'll provide convenience and make it easier for you to manage your money. Here are some frequently asked questions about mobile banking:
What can you do with mobile banking?
It enables you to complete almost all traditional banking actions and provides some additional capabilities as well. With mobile banking, you're able to check your balance, deposit checks, track your spending, locate ATMs, review your account history, transfer funds, pay bills and receive text message notifications or alerts about your account.
What are the benefits of mobile banking?
Mobile banking serves a variety of financial purposes, but its best feature is convenience. It allows you to have 24/7 access to your money. Whether you're making purchases or depositing checks, you can do it from wherever and whenever you want. An added bonus is that our mobile banking services are free of charge! Also, Family Trust provides our own mobile app, tailored to our individual features and services.
Is mobile banking secure?
There's a common misconception that banking through a smartphone puts your financial security at risk. These assumptions are understandable given how recent an advance mobile banking is, but they're often unfounded. Mobile banking is becoming one of the most secure and convenient ways to pay and transfer money, especially with features like fingerprint technology and near-field communication (NFC) chips.
Overall, mobile banking can make it easier for you to manage your spending and saving with 24/7 services.
Download the Family Trust app and explore the various banking options that are available to you!
View all posts