Buying Your First Home: How To Prepare
03/29/2019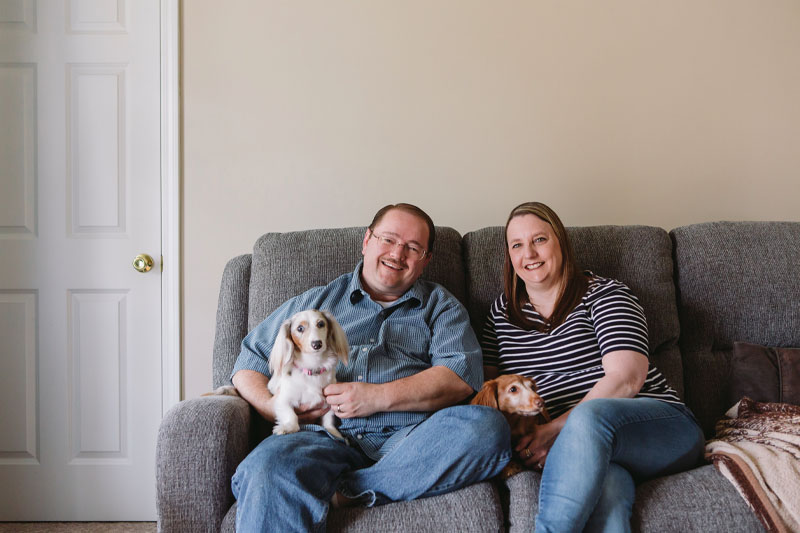 Ready to become a homeowner? Buying a home may be the largest purchase you'll ever make. Before you start house hunting, it's important to understand how owning a home could impact your finances. Before you select a real estate agent, consider the following:
Renting vs. Buying
To determine whether renting or buying is better for your needs, consider how much you are willing to invest in a property. Renting a house involves a lease where the tenant pays rent to occupy the property, and it typically involves periodic payments. If tenants have a contractual agreement to rent over a period of time, they sign a lease. Renters are not usually responsible for the maintenance and upkeep of a home, while homeowners are responsible for appliances, repairs and other utilities. The benefits of buying a home will also shift as the real estate market changes. Try our "Should I Rent or Buy" calculator.
Down Payments
A down payment is your initial home payment, while the rest of the payment comes from your mortgage. This large initial investment includes the down payment plus closing costs, which usually total at least 3% of the home's purchase price. Although the minimum down payment varies depending on the buyer, making a down payment of 20% exempts you from needing to buy private mortgage insurance (PMI), which protects the credit union.
We are now offering 100% mortgage financing! We know that saving for a down payment can be challenging, and we're now offering 100% financing. Complete an application to see if you qualify for this great offer today!1
Mortgage Costs
Monthly Payment: The amount needed to pay off the mortgage over the length of the loan and includes a payment on the principal of the loan as well as interest. There are often property taxes and other fees included in the monthly bill.
Fees: Various costs you have to pay up front to get the loan.
Down Payment: The up-front amount you pay to secure a mortgage. The larger your down payment, the better your financing deal will be. You'll get a lower mortgage interest rate, pay fewer fees and gain equity in your home more rapidly.
Closing Costs: Along with your down payment, you'll also need to pay for closing costs. On average, closing costs are about 3–4% of the purchase price of your home. We can so you know exactly what to bring on closing day. These fees pay for important steps in the home-buying process, including appraisal, home inspection, credit report, attorney and homeowner's insurance.
Try our "How much home can I afford" calculator.
Free Home-Buying Lunch and Learn Workshop
Buying a house can be a daunting task. There's so much to do – save for a down payment, have a good credit score and get insurance. A free workshop co-hosted by Family Trust Federal Credit Union and Allen Tate will walk you through the details so you can get the home of your dreams. Join us Thursday, May 2 – learn more and sign up today!
"Family Trust got us the best possible price for the perfect home!" -The Mendenalls, members since 2012
Family Trust has mortgage options for everyone whether it is a new purchase or you're refinancing. Call us at 803.367.4100 ext. 3014 or visit a branch to start your homebuying journey.
View all posts