Three Savings Challenges to Start the New Year
01/02/2019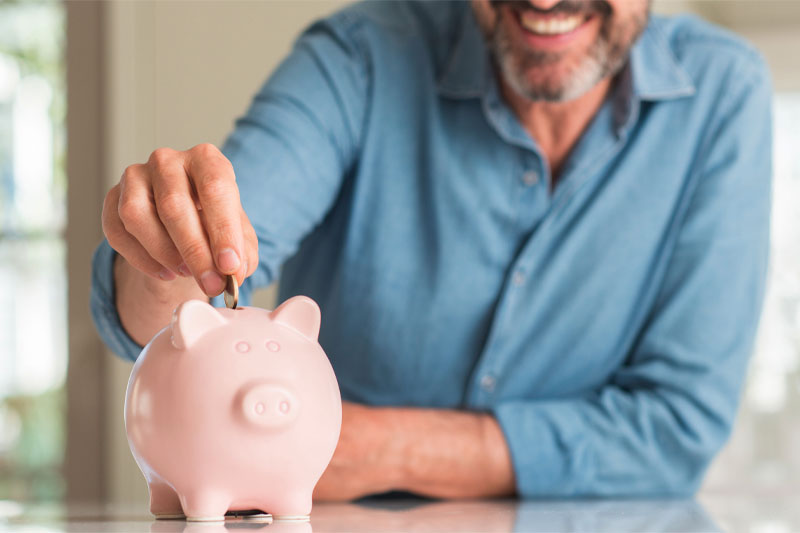 It is the time of the year again to make goals and of course find new ways to save money. But, who said you can't have fun while doing it? In these challenges you'll be in a competition with yourself to see how much money you can save in the new year.
$5 Savings Challenge
The $5 savings challenge is exactly what you think it is. Throughout the year, you only have to remember one easy step, saving all your $5 bills!
How it works is if you see a $5 bill, don't spend it, save it! Labeling a jar with an encouraging message can help make dropping your money into the jar a little easier. You might skip out on your favorite snack in the checkout line, but the result will be much better.
Many people avoid carrying cash with them because of the convenience of mobile banking, but this challenge can save up to $1,000 or more with no interest!
52 Week Savings Challenge
This ongoing challenge will not only teach money saving but it is also an easy way to save over $1000 in a year. This challenge can be changed to meet your needs, but the basic idea is that you save $1 in the first week of the year, $2 the second week, $3 the third week and continue this each week of the year.
Your weekly amount can be doubled or tripled depending on how much money you want to have by the end of the year. If you double the basic amount you will end the year with $2,756 rather than $1,378.
No-Spend Savings Challenge
While there are many variations of this challenge you do exactly what the title directs. Typically, a specific amount of time is set up for this challenge whether it only be weekdays or only weekends.
Throughout the challenge you are only to spend money on necessities such as gas, groceries, bills, etc. This challenge is one that the entire family can participate in. Including the kids can help them come up with free weekend fun like movie night at home or game night.
These are just a few fun ways to save in the new year and Family Trust is here to help. Check out our savings account options here or give us a call today to get started at 803-367-4100.
View all posts