Habitat Partnership Providing Home Purchase Loans
12/28/2018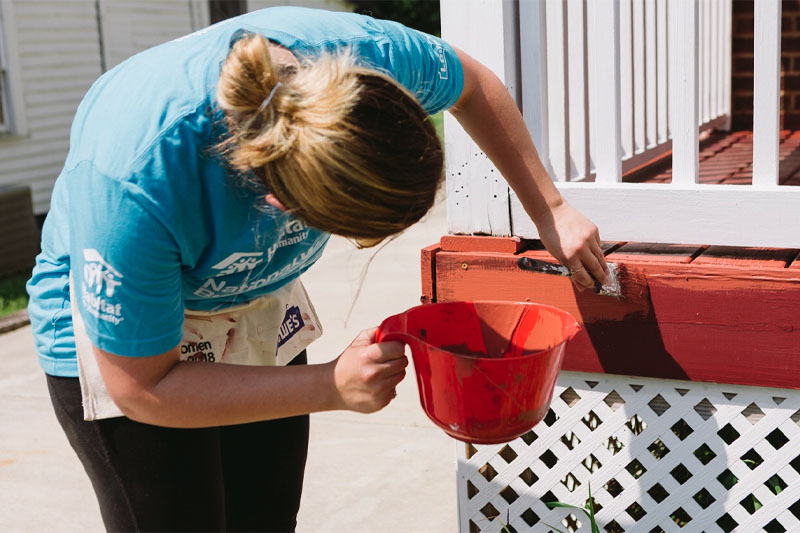 Family Trust Federal Credit Union recently announced an innovative partnership with Habitat for Humanity of York County to provide affordable new home purchase loans for qualifying Habitat homeowners. Family Trust has set aside an initial $1 million in funds for loans under this program.
For the new homeowners, an affordable mortgage allows them to save more, invest in education, pursue opportunities and have more financial stability. For Habitat, the program allows home sales proceeds to be used immediately to build more homes per year.
"Our mission is to help people achieve financial success. York County is our home and I can think of no better way to give back than to help residents achieve affordable home ownership." said Ron Miller, SVP of Loan Administration at Family Trust Federal Credit Union. "Family Trust has been supporting Habitat for years, and just this year we've given $2,000 in Community Partnership Grants and provided just under 250 volunteer service hours from 38 employees."
"We're thrilled with the opportunity this partnership with Family Trust provides to maintain affordability for our homebuyers while accelerating cash flow for our organization through new homes sale proceeds which allows Habitat to increase our capacity to create affordable housing solutions in York County." – Tim Veeck, Executive Director at Habitat for Humanity of York County
For more information on home loans click here. For information on the homeownership program or to see how you can get involved in Habitat for Humanity of York County visit www.yorkcountyhabitat.org.
View all posts