Mobile Phishing on the Rise
07/31/2018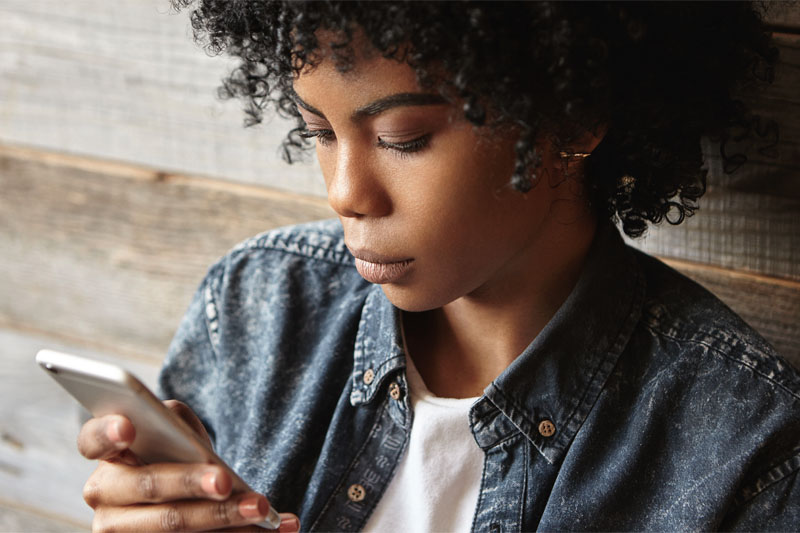 With users being three times more likely to click on a suspicious link on their mobile device, along with over half of mobile users tapping on a phishing URL, mobile phishing (or smishing) is a bigger problem than you think.
The goals of mobile phishing are to either trick the victim into providing credentials to a corporate application, or to install surveillance software to harvest data and activity details from the device.
The rate at which users are falling victim to mobile phishing attacks has increased 85% every year since 2011. Mobile Phishing doesn't only happen in email. 25% of employees click on links found in text messages. Facebook messenger is another medium used.
Here are some ways to avoid and prevent mobile phishing:
Avoid clicking on any unknown messages with links.
Do not reply to text messages that have asked you about any of your personal finances.
Be on the lookout for messages that contain the number "5000" or any number that is not a phone number. This is a strategy where scammers have masked their identity so their location and identity are not traceable.
If the text messages (along with the unknown number) urges for a quick reply then that is a clear sign of phishing. Do not respond!
Never call back a phone number that was associated with the text that you are unaware of.
If you believe you have been contacted by a smishing scheme, without clicking any of the links, forward the suspicious message to 7726 (which spells SPAM on your keypad). This allows cellphone carriers to identify and block these messages.
To help keep you safe, Family Trust offers an ID protection plan. IDProtect is a monitoring service that can help you prevent identity fraud and let you know if it happens so you can act quickly. Our Premier Choice Checking account offers this service for free. To enroll, call 1-803-367-4100 or visit a branch.
View all posts