A message from Penny Pratt, Family Trust President & CEO
As we look back on 2021, the new year feels like a new beginning. We headed back to work and began gathering again socially. New beginnings are an opportunity to make things better and although we are happy to see your smiles again in person, technology creates easy access. It also helps make the most of our digital services, putting time back into your busy lives. It feels good to have options.
This year, Family Trust is celebrating our 65th year in business, and we are growing and expanding just like York County, which is booming with construction. Our county is open for business and we introduced business lending this year. Whether opening doors for the first time, expanding to new locations or purchasing new equipment, we are here to help. There's never been a more important time to support local businesses.
2021 was indeed a good year for Family Trust and for our members. We assisted more than 600 members with home loans and over 7,000 with personal needs totaling over $200M. And I'm happy to note that more than half of our consumer loan applications originated through our digital channels.
Our credit union's simple, philosophy of people helping people – is the core of our mission. As a credit union, we take seriously our role in giving back to our neighbors. We continue to partner with the City of Rock Hill for the free, all-electric bus service My Ride. Also, we've given to teachers and schools to boost local education efforts and financial literacy.
Finally, I'd like to extend a sincere "thank you" to our Family Trust Federal Credit Union employees for their service. the past two years have only served to increase my appreciation of each and every one of you. the pandemic may have slowed us down, but it didn't stop us!
And to our members, thank you for your membership. We do not take it for granted. We realize you have many choices about where you bank and we're honored that you place your ongoing trust in us. We will continue earning that trust.
We feel good about the path we are on together and the opportunities that lie ahead.

Penny Pratt
President & CEO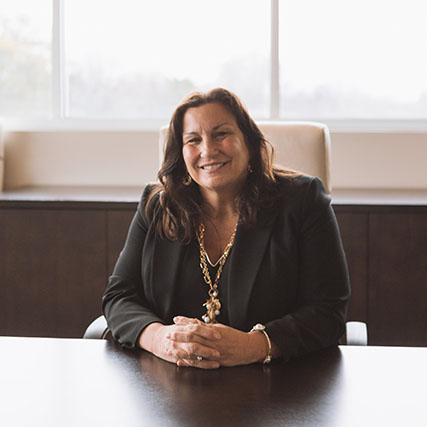 2021 Financials